Do you write content? These 10 tips from Cyber Rafting will help you write better content for SEO.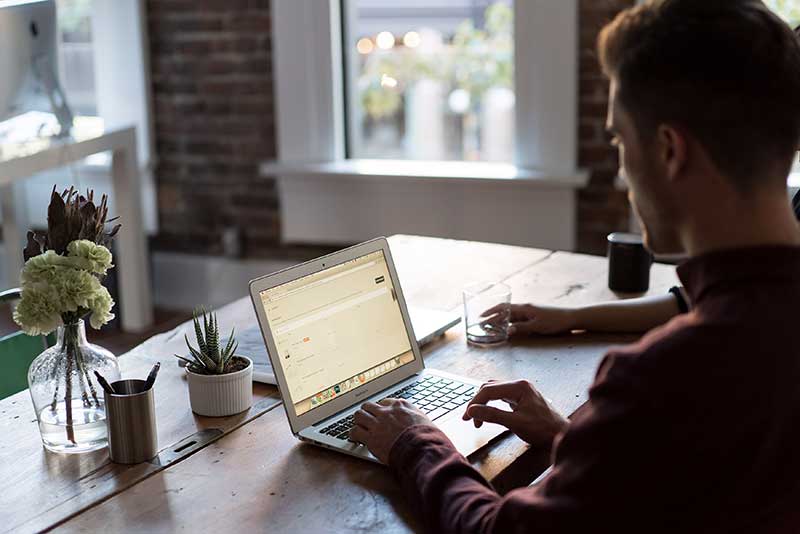 Content is at the core of SEO. Everything in SEO revolves around content. That is why it is so crucial that SEO and content are in sync!
It may seem as if SEO articles are no longer written according to the old approach. However, in reality, many marketers still hope to achieve high rankings on search engines with their content. This game may have a new name. Methodologies and approaches have also evolved tremendously. Nevertheless, the goal remains unchanged.
1. Find the Intent of your audience
Search intent is the phrase used to explain the idea of an online search. It's the reason why people conduct a specific search. Google wants to rank pages that properly fit the search term and the search intent behind a particular search query. That's why it's necessary to make sure your post matches your audience's search intent.
2. Do your Keyword Research
Keyword research in SEO is as essential as oxygen to a human being.
It's the initial step for producing successful SEO for your website. Keywords are also known as search terms. It could be one or more words.
It supports diverting a targeted audience to your website by the search engine and is an essential part of selecting appropriate keywords for your blog to reach suitable people.
If you have picked a keyword that is not associated with your website and placed them into your blog post, there are more possibilities that your blog post may get ranked above in search for a short time. However, you may lose traffic, and the user will not stick to your site as incorrect keywords may misguide the user.
3. Make the first Paragraph very interesting
It would help if you expressed what your post is mainly focused on in the first Paragraph. People usually start with a teaser in printed texts, but that is not enough if you are writing for the web. You have seconds to attract your reader. Ensure that the first Paragraph states the central message of your post. By that, you can make it straightforward for your reader to understand what your post is about
Best practices
4. Use short Paragraph
Write short paragraphs and include a single topic per Paragraph. Long paragraphs can discourage readers from trying to understand your content. Short paragraphs are simpler to read and understand.
Experts suggest that paragraphs should contain no more than 150 words in four to eight sentences. Paragraphs should not be longer than 250 words. Modify the lengths of your paragraphs to make them seem more interesting. Coming to sentence length, if all paragraphs are the same size, your writing will be irregular.
5. Add links to relevant/ important topics within your writing
Links matter a lot for SEO. Building links is one of the tactics applied in search engine optimization mainly because links are a sign to Google that your page is a quality source worthy of citation. Hence, sites with more backlinks lead to higher rankings.
6. Simplicity and Clarity in your writing
Bad writing is packed with "noise"; it includes complicated words and grammatical mistakes such as useless adjectives and adverbs. If your readers don't get clarity while reading your post, they would not want to continue reading, in which case you will be losing out on frequent visitors.
Keep your text nice and simple and ensure that your readers understand what you are trying to convey.
7. Improve Readability
Readability is a significant factor in online content and can increase your site's search engine optimization levels. Readability is the method of making your writing readable for your target audience. Marketing to your audience is important. When the content of your website is clear to the targeted audience, they will discover about your service, and in turn, search engines will support the site and rank it higher.
8. Keep editing until you find it perfect
SEO editing can improve your search engine ranking drastically. SEO editing will introduce new errors in the text.
It is vital to keep editing your post until you find no errors in your content.
9. Explore all the topics around your main topic
It would help if you researched other topics related to your post to generate new ideas that you could add. That way, you can write highly effective content.
10. Provide the Facts and Statistics
Statistics are facts that are applied to produce convincing information. A writer uses these as a means to persuade the reader. The reader feels that they cannot argue with the facts, and statistics will prove what the writer has mentioned. They are used to satisfy a reader and to add accurate weight to an argument.
11. Format Content for Features Snippet
Obtaining traffic from Google indicates that you need to keep up with all of Google's features. Google keeps changing its features.
And you have to know how they work so that you can rank for them.
It is also necessary to keep an eye on competitors.
Google results are full of so much more than explicit links. Featured snippets are the fundamental thing that most people notice when searching for a word or phrase.
12. Use Google People Also Ask Question Section
Google's "People also ask" boxes are extensively discussed within the SEO industry because they get a lot of SERP real estate while providing limited to no organic visibility to the administrators' sites.
The listings are helpful for Google's users, enabling them to understand better a topic they are studying.
Incorporate On-page SEO
13. Post Title and Meta Title
Title tags are significant because they allow readers to know what data will be present when a user clicks on your page. They are essential for search engines because they function to decide the web page's relevancy. Meta title tags are a primary factor in assisting search engines in understanding what your page is about.
14. Post Meta Description
The meta description tag offers the purpose of advertising copy. It attracts readers to your website from the SERP and is a prominent part of search marketing. Crafting a readable, convincing description by using important keywords can increase the click-through rate for a webpage.
15. Image Alt Attribute
Visually impaired users utilizing screen readers will read an alt attribute to understand an on-page image better. Alt tags provide more reliable image context to search engine crawlers, assisting them in indexing an image well.
16. Interlink and Anchor Text
Anchor text and interlinking are of great help to Google Crawler to understand your blog's niche and relevant topics about your article. Therefore google can offer better results of a particular keyword search. This will increase the Page Authority, Domain Authority, and Trust Score of your blog or website.
17. Remove STOP words from Permalink
Removing stop words clears up more room for adding keywords or the ability to enhance your page's keyword density and match with your key phrase.
This also helps to develop your keyword proximity, providing you even further gains.
18. H1, H2, H3 Headings
Header tags are essential for the on-page SEO factor because they communicate to the search engines about your website. Search engines acknowledge the copy in your header tags as necessary.
This begins with your H1 and works its way through the H2, H3, and so on. These tags will help maintain the overall theme of your page.
Things to avoid
19. Don't stuff keyword
These days, stuffing a keyword into your content often can beat the stuffing out of search rankings or even be the reason your content is eradicated from search listings. Consequently, keyword stuffing is rightfully recognized as a black hat technique that runs against SEO best practices
20. Don't Copy, Don't Plagiarize, and Don't Spin text
Plagiarizing someone else's work is considered unprofessional. Google despises plagiarism and calls it duplicate content and will penalize your site for it, which is not suitable for organic traffic. There is the issue of copyright infringement, which can even lead to legal problems. With the Internet being what it is, this doesn't happen often; however, it is possible, so don't copy anybody's work.