Blogging is an art of writing, photography, and other forms of media that are self-published. Now, many people confuse blogs with websites. Blogs are basically types of websites whose content is presented in reverse chronological order. This means that new content appears first. Blogs are also updated frequently and allow for reader engagement.
Blogs are very effective for nonprofit organizations. But with millions of blogs worldwide, it's easy to assume that people do not need another blog. That is simply not true, and it's probably because they haven't seen the return on investment that blogs bring.
Blogging is a versatile digital marketing strategy for nonprofit organizations. It can be used to share compelling stories and engage with audiences as well as benefit financially.
In today's world, individuals value transparency about where their money goes. A lot of businesses partner with nonprofits to demonstrate corporate social responsibility. These partnerships help to build brand awareness and improve a company's image.
The advantages that come with these partnerships do not flow one way. Nonprofit organizations get their perks as well.
The following are benefits that come with blogging for nonprofits:
● It enhances the ability to market a nonprofit
● It increases donor conversion rates with relevant content
● It promotes the nonprofits long-term plan
● It drives traffic to the nonprofit's website
Making Money Through Blogging
Blogging can be used as a digital marketing strategy. Are you a nonprofit organization planning to start blogging for financial reasons? We have some tips to help you get through it. Let's begin.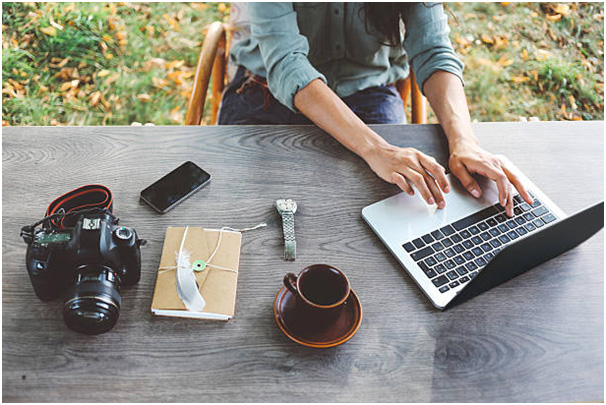 Attract Targeted Traffic
Many nonprofits work on a tight budget and so every cent must count. By sharing content and optimizing your blog for SEO, you get to market yourselves. Nonprofits can receive immense returns by spending a small fee on a domain and hosting.
To drive traffic, nonprofits should post informative content and add proper keywords. Adding keywords is one of the best strategies in digital marketing for nonprofits.
They can also add in a smart guest posting campaign. This helps to bolster their SEO, which helps to raise funds and awareness. It's important to note that SEO does not produce immediate results. But it has great returns with consistent application of digital strategies.
Online marketing strategies take time to deliver results. So be patient and learn to create appealing and search engine-friendly blog posts.
Link Building
Apart from using keywords, it's important to consider link building. This is because they enable Google to understand how to rank and categorize nonprofits.
Internal links always link back to your website. This is important as it enables readers to get back to a blog series. They can also direct visitors to the nonprofit's donation page.
External or inbound links direct visitors to other websites. Now, this is something you'll have to think about. Why? Because you must link to a page that has information that's beneficial to your visitors. The external links should also lead to an authoritative website with information that relates to your cause.
Proper Formatting of Blog Content
Ensure that users who visit your blog find content that's mentally and visually easy to digest. Blocky paragraphs, for instance, in small fonts lack the visual appeal and are a turn-off to readers. To improve visual context, you need to:
● Use images that relate to the nature of your cause
● Use infographics to summarize a body of text in a scannable manner
● Selection of the right words and phrases to enrich the visual context
● Using graphics to tell your story
● Use of appealing icons to help with navigation
There are also other ways that nonprofits can use in formatting their content. They include:
● The use of bullet points to break up a long selection of text
● Use of images and videos that are consistent in size
● Write short paragraphs
● Breaking up texts with large and bold headings
Expand Awareness About Your Cause
Blogging is the best way for nonprofits to expand their digital presence. It's easy to publish new content on blogs and update as frequently as possible. They can also use white paper marketing as an addition to their content marketing.
What is white paper marketing? It's an in-depth report about a particular topic and the problems around it. It helps to inform and educate readers about an issue. It's a great strategy that can be used in marketing for nonprofits. It also helps to expand brand awareness.
Other channels can be used to spread information about nonprofits through blogs. They are:
● Texts based articles
● Podcasts
● Infographics
● Video marketing
Mix up the Blog Posts Length
Content for a nonprofit's marketing plan blog post should have a mix of multi-length posts.
Short blog posts of between 300-500 words can be quickly read. They are also a perfect way to engage your target audience. Short posts are mobile-friendly and accessible to supporters. They can quickly read them even when they're having a busy day.
Long blog posts of between 1500 to 3000 or more words enhance the nonprofit's credibility. They also allow the addition of keywords, hence increasing SEO ranking.
Keep Fundraising in Mind
We know that the initial goal of nonprofit blogs is to fundraise. But that messaging shouldn't be too overwhelming in every one of your blog posts. Reason being that it could be a turn-off to your readers.
Since every post is an opportunity to turn a reader into a donor, you can add a donation button to the posts. You can also include calls to action, leading to your donation page every once in a while.
If you're using blogs as a fundraising tool, ensure your supporters find the donation experience smooth.
Conclusion
As mentioned earlier, it takes time to create a successful nonprofit blog. You need to do some good planning. Get to know your target audience, who can help, and the resources you already have access to.
Once you begin blogging, keep in tune with your audience and their feedback. Be flexible enough to change direction in case supporters fail to respond.
To benefit, don't make blogging an afterthought with poor formatting and infrequent posts. Make use of the tips in this article to ensure the blog is beneficial to the organization.