Sequoia Capital: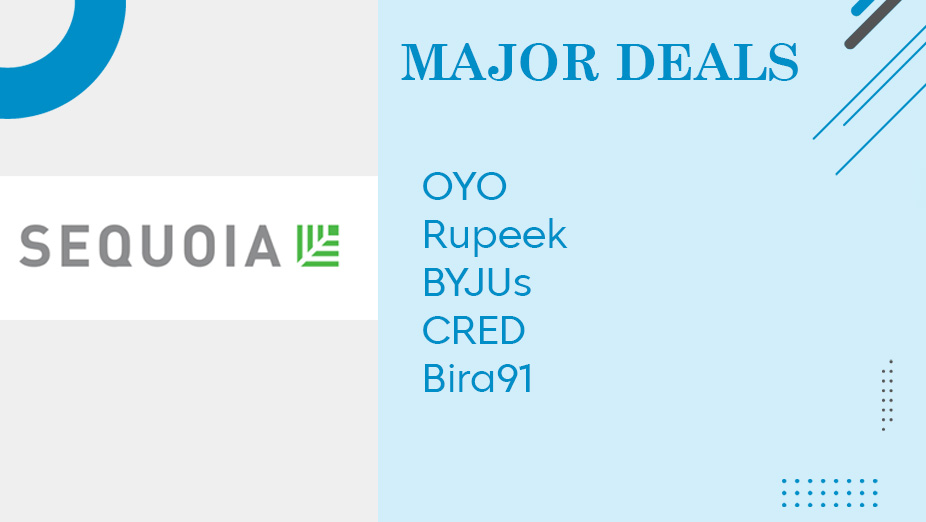 Sequoia Capital is one of the most popular American-origin Venture Capital firms, founded by Donald T Valentine. This VC firm conducts some of its primary operations in India. Sequoia capital mainly concentrates on the technology industry. According to a report, this VC firm has assets worth approximately USD 5.4 Bn. Sequoia Capital shortlists around 20 startups every six months to provide a USD 1 Million capital investment.
Deals made: 245
Significant investments: OYO, Rupeek, BYJUs, CRED, Bira91
Key sectors: Technology
Accel Partners: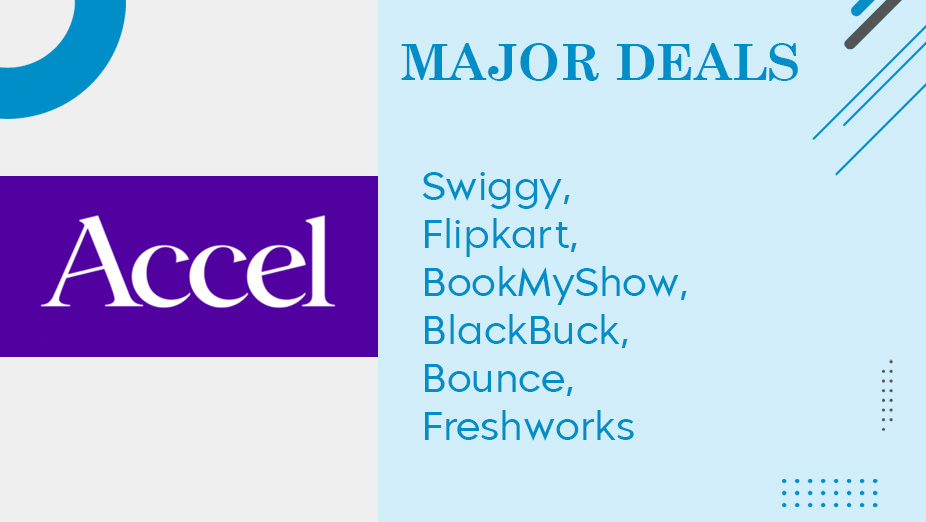 Accel Partners is an American-based Venture Capital firm that mainly focuses on early seeds and growth-stages. This VC firm was founded in 1983 by Arthur Patterson and Jim Swartz in Silicon Valley. This company has invested in over 1,500 startups throughout the world. Accel Partners has closed around six funds in India. They closed its USD 450 Mn fund in which they invested in companies like Swiggy and Flipkart.
Deals made: 232
Notable investments: Swiggy, Flipkart, BookMyShow, BlackBuck, Bounce, Freshworks
Key Sectors: Agnostic
Blume Ventures: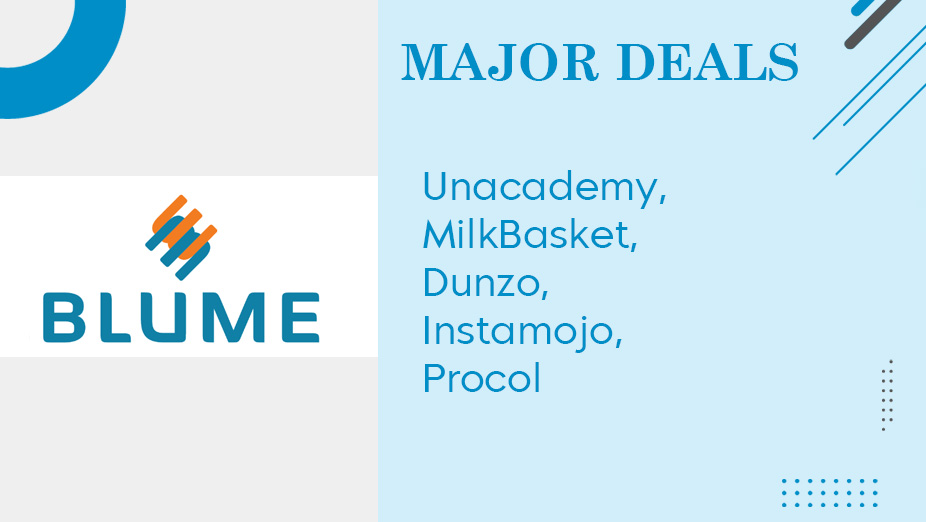 Blume Ventures is one of the most popular Indian Venture Capital firms that focuses on early staged tech-based startups. This company was founded by Sanjay Nath and Karthik Reddy in 2010. To date, Blume Ventures has completed three funds. The last one was around USD 102 Mn, right before the pandemic. This VC firm has funded some of the successful companies like Yulu, Unacademy, etc.
Deals made: 124
Notable investments: Unacademy, MilkBasket, Dunzo, Instamojo, Procol
Key sectors: Agnostic
SAIF Ventures:
SAIF Partners is an Asian-based Venture Capital firm that has approximately USD 4 Bn in the capital. This firm was initially started as a SoftBank Asia Fund in 2001. This had about USD 400 MN funding, where SoftBank and Cisco Systems were the sole partner and general partner, respectively. SAIF Ventures has its branches in India and China. Some of SAIF Ventures' interests are startups related to edtech, Software-as-a-service(SaaS), and entertainment.
Deals made: 100
Notable Investments: Swiggy, Aye Finance, Rivigo, Capital Float, FirstCry
Key Sector: Agnostic
Tiger Global Management: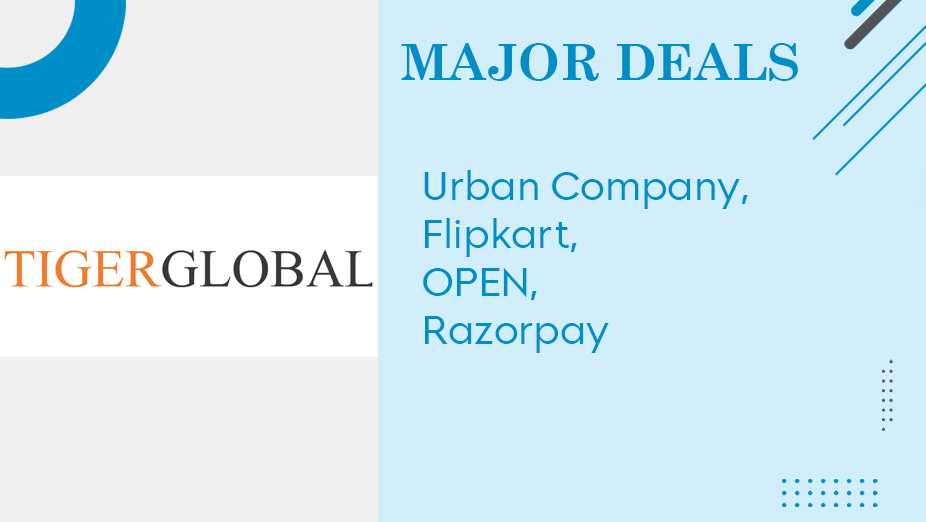 Tiger Global Management is a Venture Capital firm that functions globally. Chase Coleman founded this VC Firm in 2001. This VC firm has invested in more than 440 companies around the world, with seven designated funds. Coming to India, Tiger Global Management has invested in nearly 100 startups, including Ninjakart and Urban Company. This firm had also invested USD 100 Mn in payment gateway, Razorpay, which recently joined the Unicorn club.
Deals made: 97
Notable Investments: Urban Company, Flipkart, OPEN, Razorpay
Key sectors: Financial Tech, Internet, Software
Kalaari Capital: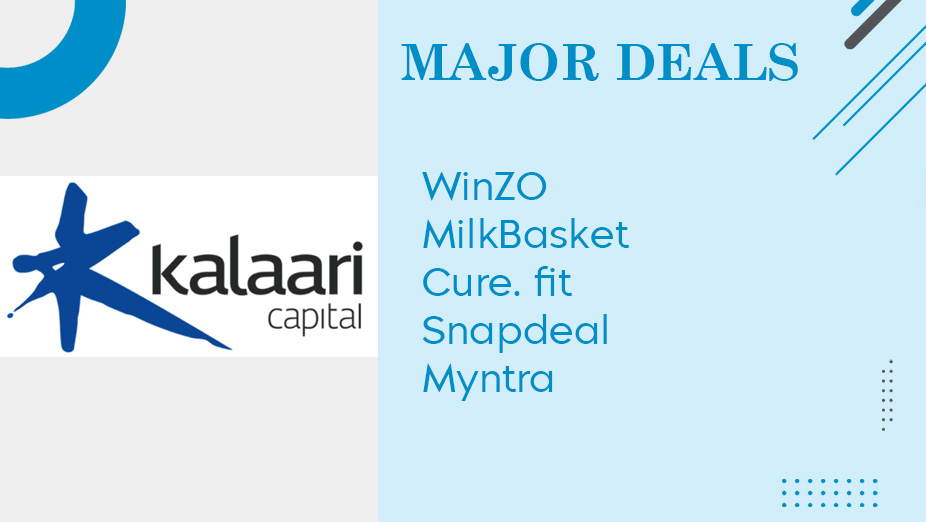 Kalaari Capital is one of the few Bengaluru-based Venture Capital firm, which was founded in 2011. The managing directors of Kalaari Capital include Vani Kola, and Rajesh Raju. Kalaari Capital focuses on tech-related startups in India. This firm has made around 92 investments across three funds.
Deals made: 92
Notable Investments: WinZO, MilkBasket, Cure. fit, Snapdeal, Myntra
Key Sector: Agnostic
Matrix Partners: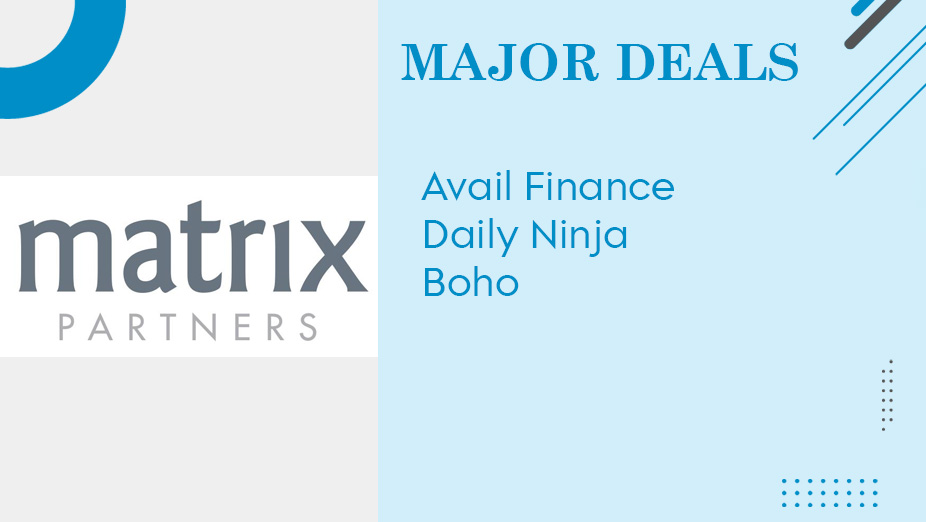 Matrix Partners is a US-originated Venture Capital firm that focuses on early-stage companies. This company has invested USD in around 500 companies around the world. Matrix Partners was founded by Paul J Ferri in 1977.
Matrix Partners has also succeeded with 120 exits with companies like Oculus and HubSpot. This company closed its last fund in India at around USD 300 Mn in January 2019.
Deals made: 80
Notable Investments: Avail Finance, Daily Ninja, Boho
Key sectors: Agnostic
India Angel Network: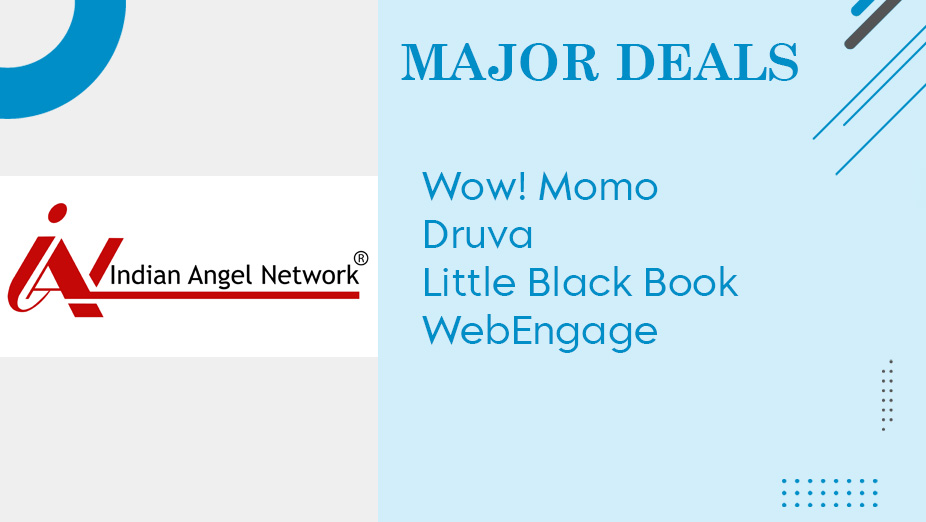 India Angel Network was founded in 2006 by Saurabh Srivatsava, Raman Roy, and Padmaja Ruparel . This company brings successful entrepreneurs and CEOs together. India Angel Network mainly focuses on early-stage startups.
The Indian Andel Network aims are investing USD 1 Mn and exiting within three years.
Deals made: 80
Notable Investments: Wow! Momo, Druva, Little Black Book, WebEngage
Key Sectors: Agnostic
Omidyar Network India: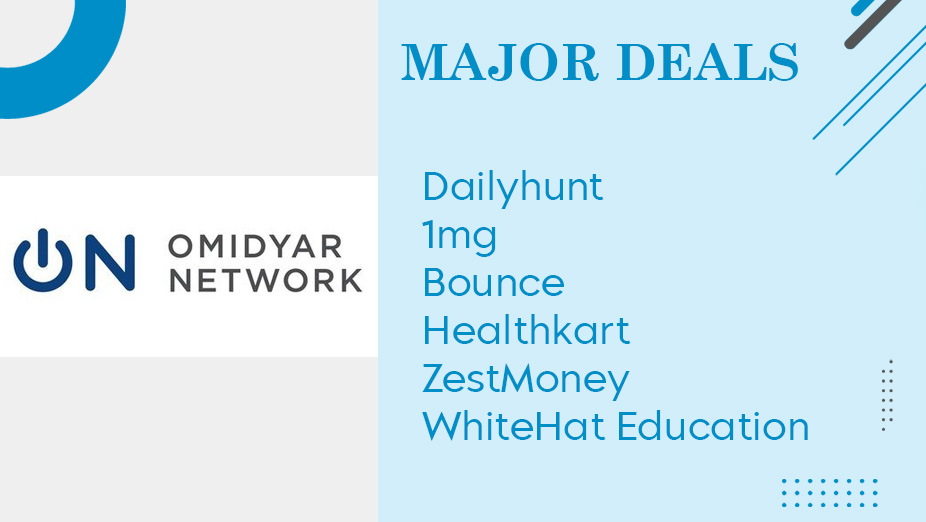 Omidyar Network India is one of the top Investment firms in India that focuses on social impact. This company was founded in Pierre Omidyar in the year 2004. This company targets startups in its early-stage period. Omidyar had claimed to have invested over USD 300 Mn in the Indian Startup ecosystem.
Deals made: 71
Notable Investments: Dailyhunt, 1mg, Bounce, Healthkart, ZestMoney, WhiteHat Education
Nexus Venture partners: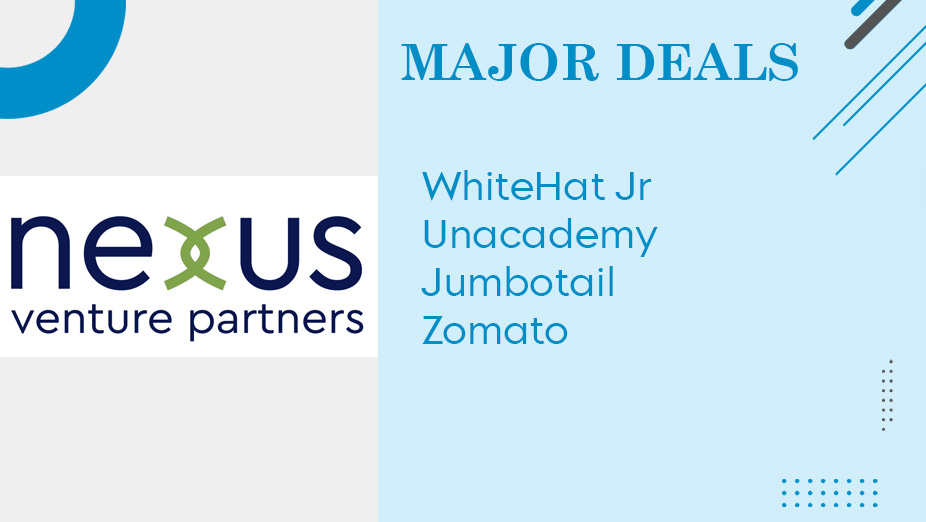 Nexus Venture Partners is one of the most prominent Indian-based Venture Capital firms. This firm was founded by Naren Gupta, Sandeep Singhal, and Suvir Sujan. This company has said to have approximately USD 1.5 Bn in AUM. Nexus Venture Partners mainly focuses on early-growth stage companies.
Deals made: 80
Notable Investments: WhiteHat Jr, Unacademy, Jumbotail, Zomato
Key Sectors: Agnostic