Last year was challenging for most of us because of the raging pandemic. It is also true that this pandemic has pushed the world towards an era of digitalization. Most of us switched over to a completely online mode. Everything was taking place online through a range of video calling platforms from classes to conferences and even interviews and meetings. One of the other popular ones is virtual exhibitions.
Because of CoronaVirus, the demand for virtual exhibitions witnessed exponential growth. Many new competitors stepped into the field.
But, it is not very popular as the concept of virtual exhibitions is a relatively new one. Many exhibitors are still sceptical about whether it will be successful enough to generate revenue.
Now, let's see some of those popular virtual exhibition and webinar tools.
Top Virtual Exhibition Platforms in India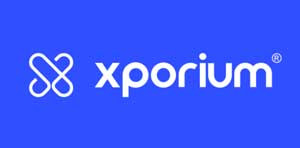 Xporium, founded in 2016, was one of the first exhibition platforms. This includes in their tagline, which goes as " India's first Virtual Exhibitions platform".
Xporium offers both 2D and 3D views and VR capabilities to help organize exhibitions and different events. The platform makes sure that the users feel the same satisfaction level when compared to a physical event.
One of the main factors that place Xporium above many Virtual exhibition platforms is that it creates a complete 3D environment, allowing visitors to walk through halls, turn left and right, browse contents, and download a range of catalogues, and even attend live webinars.
This company recently hosted event Azadi ka Amrit Mahotsav", an initiative of Govt. of India, to celebrate and commemorate 75 years of progressive India.
This virtual exhibition platform focuses on conducting exhibitions parallel to live ones. This increases the participation of users, and hence, increases the revenue. Utradefair also provides options for holding both temporary and permanent expos.
This is a pretty well-managed exhibition platform that provides booth names and product catalogues. Users can click on it to get more information.
But, the users can only make a purchase during the exhibition if they like the product. This helps in generating higher revenues.
Expoburg's primary focus is on industrial exhibitions. It makes no considerable effort to provide an exhibition atmosphere. This is because industrial displays are mainly about the working of the products, exchanging the products, cataloguing, and living demos of the products.
As mentioned above, ExpoBurg hasn't invested a lot in its design and interface. It comes with a pretty simple UI that displays a category of upcoming and love exhibitions.
Besides this, ExpoBurg also provides post-event and live webinars. This includes a detailed report of the events conducted, number of visitors, contact information, the total number of downloads of the catalogue.
Dreamcast initially offered to stream and live webcasting service. But, as the times changed, they switched over to virtual Exhibitions. Dreamcast currently provides support for virtual talks, conferences, meetings, exhibitions, and many such events. Due to the pandemic, Dreamcast has experienced a rise in the revenue generated through virtual exhibits, expos, and other virtual events. They also released some exciting features such as Live chats, webinars, personalized booths, and insights. Dreamcast comes with a beautiful yet straightforward User Interface where users can navigate quite easily.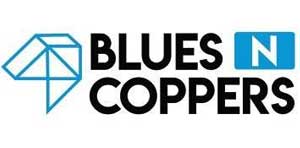 Blues N Coppers is one of the most recent virtual Exhibition Platforms. This Mumbai-based company was initially an exhibition stand design company, which also ventured into the field of virtual exhibition during the pandemic.
Blues N Coppers offer 360-degree virtual exhibition booths.
Other features of this platform include live sessions, real-time visitor reporting. This helps the exhibitors to connect and talk with potential customers. One of the benefits of Blues N Coppers is that the entire platform is responsive.