Competition makes us faster, collaboration makes us better.

Henry Ford
The above quote by Henry Ford perfectly defines the idea behind blogger outreach. Just like in every other aspect of like bloggers too, need the support of each other for their growth.
What Is Blogger Outreach?
Blogger outreach is a mechanism of sending customized e-mails to your product or contents before appropriate bloggers and journalists as well. Blogger outreach is when companies and bloggers create promotional content in a kick-ass. It is sometimes called influencer marketing and in the case of a review or as gift incentives, the company typically offers samples of its products and sometimes both.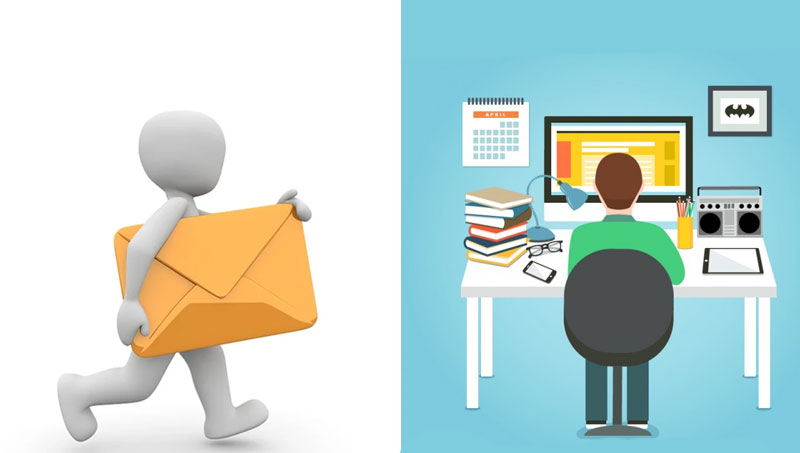 Objective of Blogger Outreach
Blogger outreach aims mainly at persuading the general public to speak about you and connect to your website.
Need of Blogger Outreach
Through blogger outreach, you can tap into the reach of influencers and communities and get the right place for people to speak about your brand, which eventually influences customer buying behaviour.
Still, unless you're a smooth talker, this elevator pitch won't be enough to persuade your client to go on a blogger outreach promotion.
Blogger outreach is a perfect way to speak about the goods and services of your customer. Not only can bloggers extend the reach of your customer to their audience but they will also influence customer decisions on procurement.
Tools for Blogger Outreach
This list of tools will certainly contain at least one tool to change the way you handle this aspect of marketing, from influencers, famous blogs and others which enable you to send and manage outreach campaigns.
1. Ninja Outreach
Ninja Outreach is a tool for bloggers and influencers. It helps you identify influencers with complete profiles accessible to each person through email, Twitter and Instagram.
It also comes with built-in email management software that help you keep up with promotions. The tool, the client of which includes names such as Disney, Amazon, Walmart and Airbnb, is commonly used.
Top Features
1. Scheduling Emails
Sync the NinjaOutreach API inbox, then build and email the leads you receive. Even email templates can be created.
2. Generate Status Reports
Follow any e-mail you send with labels on scheduled and forwarded e-mails and whether or not e-mails were opened.
3. Generate Buisness Leads
Find thousands of business leads by applying keywords to your niche and/or your location. The tool's database includes millions of profiles. The website lead, followers accounts and email address are given in each profile.
Plans & Pricing
It comes up with a 7 days FREE trial.
1. Flex
This is one of the most popular plans of Ninja Outreach. The plan starts from $119/month which is billed yearly. It comes up with a 7 days FREE trial.
2. Pro
As the name suggests, this plan is for the pros and agencies. The plan starts from $199/month which is billed yearly. It also comes up with a 7 days FREE trial.
Plan Comparison
2. Snov.io
Snov.io is an email outreach tool easy but powerful and efficient as well. It allows you to identify emails in various ways, check emails and make campaigns, including your entire email list. They have 250,000 users, including Uber, Lenovo, LEGO, NYU, SoundCloud and Ubisoft. They have worked for some of them.
Top Features
1. Verification Of Email
Verify the whole email list. The tool detects e-mail addresses accessible, captured, repeated, and temporary. Emails are also validated in real time.
2. Can Integrate With Chrome
Find emails for every website with a Chrome browser extension that you visit on the fly.
3. Email Finder
Check for e-mail addresses by domain, business or name. You can also establish guidelines by job description, role and competencies.
Plans & Pricing
A free forever plan with 50 credits a month and up to 200 contacts is offered by Snov.io. The e-mail finder and verification tools can be used for credits.
1. S
This plan is perfect for startups and solopreneurs. The plan starts from $39/month.
2. M
This plan is crafted for small sales and marketing teams. The plan starts from $79/month.
3. L
This plan is our most popular plan and ideal for companies that want to expand their outreach. The plan starts from $169/month.
4. XL
This plan is a high-powered solution for established sales teams. The plan starts from $289/month.
5. XXL
This plan is created for agencies and enterprises. The plan starts from $578/month.
Plan Comparison
3. BuzzStream
BuzzStream is a popular all-in-one outreach tool that allows you to monitor everything from the hunt for influence to the management of your campaigns. Airbnb, Shopify, Indeed, Canva, Glassdoor and 99designs are among the most prominent users.
Top Features
1. Follow-Up Campaigns
Mark emails at various levels of promotions, from emails that have not been opened to emails that have been opened but have not been answered. You may even send emails and warnings to remind you to send them.
2. Collection of Leads
When you browse the web with the browsing extension from BuzzStream that enables you to collect on-going email and social profiles, add pathways to your database. You can also find influencers by searching for keywords and URLs.
3. Generate Reports
View detailed reports that demonstrate the success of each initiative and campaign in its entirety.
Plans & Pricing
It comes up with a FREE trial.
1. Starter
This plan starts from $24/month. It comes up with a free trial.
2. Group
This plan is the most popular plan. It starts from $99/month for 3 users. This plan also comes for 6 users at a price of $299/month. It also comes up with a free trial.
3. Custom
This plan is for 15+ users, it starts from $999/month. It also comes up with a free trial.
Plan Comparison
4. SEMrush
SEMrush is a multifunctional marketing application with a broad range of tools.Some of the best-known tools include domain overviews and keyword views, allowing you both to study and to research yourself and your competitors. It includes backlink analysis methods, social media and publicity studies. Many may not know that SEMrush has a full tool to handle outreach, prospect, e-mail and track responses.
Top Features
1. Monitors The Brand
Track your brand and the products of your rivals across many platforms.
2. Link Building Tool
This tool helps you to find insights, send e-mails and track your progress.
3. Backlink Data
View any domain or URL backlink info. This helps you to find the possibilities of constructing links to keywords.
Plans & Pricing
It comes up with a FREE trial.
1. Pro
This is a low budget plan for fresh startups and freelancers. The plan starts from $99.95 per month.
2. Guru
This plan is basically for SMB and growing marketing agencies. It comes up with features such as content marketing platform and branded reports etc. The plan starts from $199.95 per month.
3. Business
This plan is for agencies, E-commerce projects and businesses holders. It comes up with features such as API access and google data studio integration etc. The plan starts from $399.95 per month.
Plan Comparison
5. BuzzSumo
BuzzSumo is a marketing tool, in which you can find influencers and subjects in a couple of ways. This is a common tool that has publishers like BuzzFeed, The Telegraph and HubSpot.
Top Features
1. Monitoring
Develop alerts about keywords, your brand, your competitors and your products. This will help you create new directions and uncover the most important trends.
2. Content Research
Find out more about what works for your rivals in social media. Dozens of link options are also available for displaying backlink data.
3. Find Influencers
Find the best influencers on your niche on different social media sites based on accounts earning undertakings, not those with the most subscribers.
Plans & Pricing
It comes up with a 30 days FREE trial.
1. Pro
This plan starts from $99/month. It comes up with a 30 days FREE trial.
2. Plus
This plan starts from $179/month. It also comes up with a 30 days FREE trial.
3. Large
This plan starts from $299/month. It also comes up with a 30 days FREE trial.
4. Enterprise
This plan starts from $499+/month. It also comes up with a 30 days that is free of cost.
Plan Comparison
Types of blogger outreach
You will rely on your business for the type of blogger approach, and there are a few great options to choose from.
1. Sponsored Posts
These are the posts that the blogger pays to write and publish, with references and links to your brand. The amount of cash required for a supported post depends on the blogger's popularity and influence, as well as on the type of post you order. Make sure you agree in advance on terms and state what you want from the post.
2. Product Reviews
A further strategy used by marketers is to give bloggers their goods in exchange, whether through video, blog posts, or social media photographs. Everyone loves to get free things, so bloggers are guaranteed to have a smile on their face before they even try your product. You can be sure that they can tell the world if they use it and enjoy it.
3. Product Features
A feature of the product looks like a critique. Your product will therefore be included in a post on a wider subject, rather than a formal analysis. A travel blogger might for instance, write about your trip to Spain and note that you used your amazing backpack at the time.
4. Giveaways
To run a gift for bloggers and brands is super-efficient. The idea is to offer the brand the prize and to host the competition – whether on YouTube, your blog or any other social media platform. The prize will not only take place on the Internet. You can bet people enter anywhere and giving your brand an invaluable exposure. Wherever they want.
Conclusion
In reality, Blogger outreach is very easy. If you have a product or service that blogging professionals love, you email bloggers and ask them to write about this and to provide links back to their websites. This can be a valuable part of your link building strategy if you pick the relevant bloggers with good results.