Ctrl+C and Ctrl+V have been one the most useful shortcut in the entire windows. But it hurt so much if someone copied your hardworking without even giving you credit.
Bloggers and content writers put a lot of hard work and research into creating content. It feels heartbreaking and cheated if someone copies our content blatantly without even crediting it back to you. With free Internet, people think that all the content available on the Internet is free too.
This act of copying someone else content is called Plagiarism.
What is Plagiarism?
Plagiarism is considered an act of intellectual fraud and theft. It includes taking someone else's words or ideas and passing them off as your own by not giving credit, either intentionally or unintentionally. But it can also involve reusing and discharging your job from a previous course.
Plagiarism portrays someone else's work or ideas as your own, with or without their permission, by integrating them into your work without full acknowledgment.
This definition encompasses all materials published and unpublished, be they in handwritten, printed, or electronic form. Intentional or irresponsible, or accidental Plagiarism may be. Deliberate or careless Plagiarism is a disciplinary offense in compliance with the exam regulations.
The Free Duplicate Content Checker
Now we'll discuss some of the best and FREE duplicate content checkers to check the Plagiarism in content.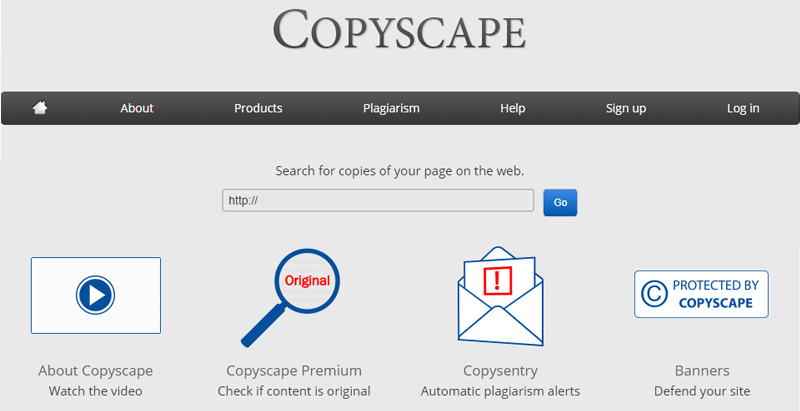 Copyscape is the most efficient software solution among the numerous plagiarism-control software tools, and this method allows a great deal to quickly and effectively validate the information material. On the other side, it helps you search the copy tools that give you the perfect belonging to the content.
Duplichecker
Duplichecker is a platform that helps you to identify duplicate content instances. It searches the Internet for the same words, phrases, or paragraphs you have on your website and leads you to external URLs with the same content.
PlagSpotter
PlagSpotter is a groundbreaking, online, duplicate content checker that allows users to insert their website URLs to launch the same content scanning and detecting process. Users will get a list of sites that duplicate the source by showing snippets of plagiarized text in a sentence by sentence format. Plagspotter offers a free and detailed database on duplicate content by victims.
Smallseotools.com
Smallseotools.com is one of the best free plagiarism checkers in the public sphere. Now without authentication, you can quickly run the content through the tool. The free plagiarism checker they provide offers correct results. What you need to do is come up with your material and apply it to the tools. It compares the text with billions of web pages and lets you know about some exact word or passage by highlighting it to you.
Plagiarism Detector
Plagiarism Detector is a plagiarism checker tool that gives you a comprehensive and thorough check. With a deep quest, you can get extra stages of plagiarism search and additional results info. It doesn't charge you anything that means you can do as many searches as you want.
Siteliner
Siteliner is a free service that helps you to search your website. It regularly scans the site for internal duplicate material, highlighting it on each page, intelligently excluding popular content such as menus and surfing.
Copyleaks
Copyleaks Plagiarism Checker is a consistent and effective solution that allows instructors, educators, SEO writers, advertisers, blogs, and anybody who produces original content online to check for Plagiarism and duplicate information. The Copyleaks anti-plagiarism approach can be combined with our API on your website or platform. It's convenient to prevent Plagiarism and to receive duplicate text reports so that the work is absolutely original.
Scanmyessay
Scanmyessay Viper is a leading plagiarism checker that uses its set of powerful features to help you check Plagiarism and repeat material in your work. Every month, from individual students to lecturers and organizations, Viper is a plagiarism checker of choice for thousands of people.
Premium (Paid) Plagiarism Checkers
1. Grammarly.com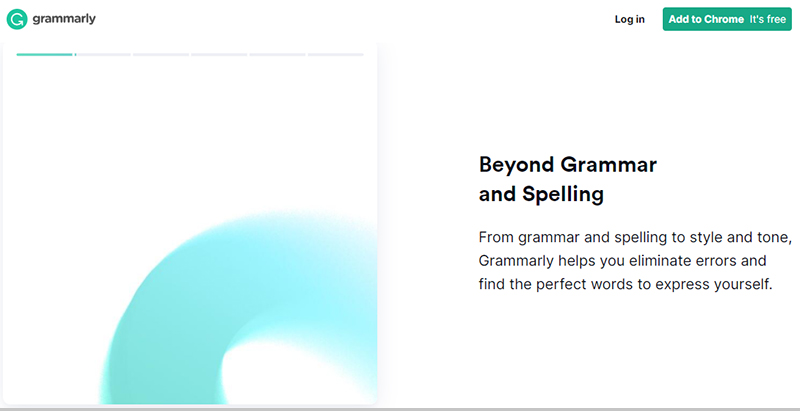 Grammarly's plagiarism checker will identify plagiarism from billions of web pages as well as from the ProQuest scholarly databases. Our free plagiarism search will inform you whether or not your text contains duplicate contents.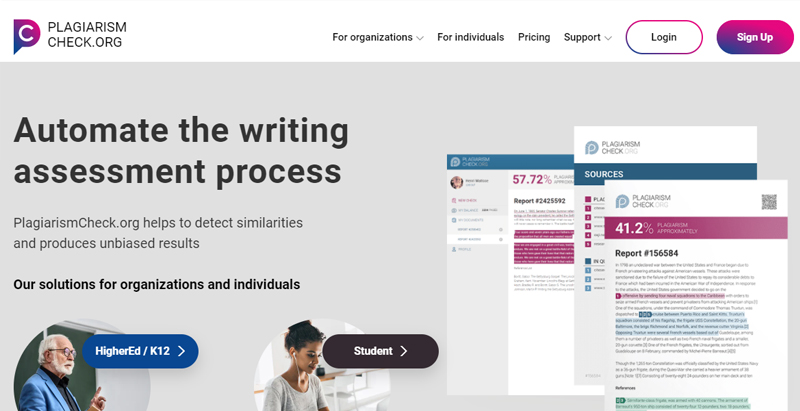 PlagiarismCheck.org encourages and promotes intellectual honesty, battles against some sort of repetition of student writing, and thus increases the standard of education. It is a versatile software that can be built to fulfill institutional needs. Based on technical improvement, we are designing advanced algorithms to save time.

PlagScan is one of the most powerful plagiarism identification methods in the world. PlagScan is the perfect solution to assess the originality of any written content—whether you are a single person or an enterprise. The PlagScan Report can be tailored to your needs. If you need a printable PDF file or want to work with others in an immersive browser report – PlagScan will do it because it's easy to use.
What is a Duplicate Content Checker?
A duplicate content checker is used to track duplicates of the URL on the Internet. Based on the research result, webmasters and SEOs should explicitly attack duplicate content using canonical tags or other steps, as duplicate content prevents a successful rating of the website.
A duplicate content checker works under the same concept as a Google search engine to find duplicates on the Internet. It takes a random passage from a screenshot of a web page and tests if this page material or related text already appears on the web page. For this reason, the Google Index is used. If websites are identified with the same or identical content, this is shown by the duplicate content checker.
Protecting Content with DMCA
You can protect your website content with a FREE DMCA protection badge. A DMCA Badge is a protective seal that prohibits thieves from copying the content on your website. Using a registered badge, you can quickly access any website which steals your contents from tools, services or help.