Writing content is not as easy as it sounds. To be a successful blogger, you need to know how to create high quality content.
In content writing, you have to go through multiple stages, including research, planning, writing, proofreading, and search engine optimization.
If you are not good at writing content for your blog and don't have the budget to hire a professional writer, then you don't have to worry about this problem anymore.
Today you have online tools that can help bloggers to write better content, which can win them higher positions in the search results.
Best Tools for Bloggers Who Want to Write High-Quality Content
There are many online tools that can help you write better-quality content.
Here in this section, we have listed some of the most popular choices.
1. HubSpot Blog Idea Generator

This blog idea-topic generator tool is very important for bloggers,in this tool, you simply have to paste or type down the keyword or phrases which you want to focus on in your blog.
Based on the input keyword, the tool would plan and provide you with more than dozens of unique and interesting titles on which you can write content.
Bloggers can get amazing ideas for writing content without spending much time and effort on manual research, planning, and brainstorming if they start using this blog idea generator tool.
In blogging, as we have mentioned earlier, you need to do proper research work and planning before you write.
You have to make sure that you know what your target audience wants to read.
Moreover, you need to write on topics that are relevant to your niche with the help of this utility, you can get the most authentic and relevant ideas.
To make your blog successful, you have to make sure you add new content to it with consistency.
This can only happen if you have multiple ideas relevant to your niche. With this free topic generator, you can get multiple ideas for consistent content creation.
2. Rephraser.co
This online rephrasing tool is extremely important for bloggers. The main purpose of this paragraph rephraser is to rewrite the already written paragraph or text.
There are two major uses of this online tool.
You can use it to rephrase your old text in a unique and different style, or you can use it to revise the duplicate text.
This online rephraser is very easy to use. You just need to paste text in the input box and click on the 'rephrase' button.
In less than seconds, the tool would rewrite the input content and would present the rewritten text in the output box.
The rephrased content would be unique, well written, and free of all kinds of human errors.
In blogging, as we have told you before, you constantly need to create and publish relevant content to keep your target audience engaged.
Well, it is not always possible to write text based on original research work or ideas, in blogging, you have to depend on old ideas and articles quite often, where you would find this tool handy.
You can input your old drafts in the tool and get a unique version of it for free.
The rephraser can be used online via its website source, or you can also get its application version from the Play Store or iOS app store.
3. Grammarly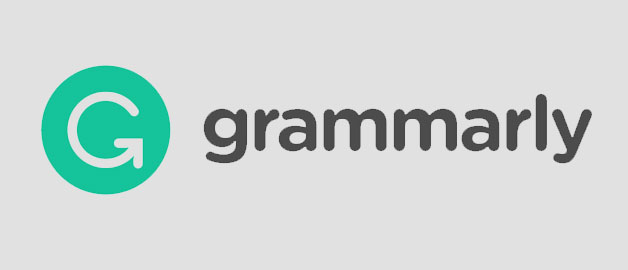 Grammarly is another important tool for new and mature bloggers. The main purpose of this tool is to check and improve the quality of the text.
As we have mentioned earlier, content writing can be a challenge if you don't have much experience and skills in it.
Grammarly can help you improve the quality of the text you have written for your blog.
All you have to do is paste text in the input box of the tool and enable all relevant checks.
You can check grammatical mistakes, spelling errors, missing punctuation, clarity, and engagement issues.
This tool would highlight all errors in different color codes. The errors would not only be highlighted, but you can also remove/substitute them with just a single click.
If you have created content for your blog all by yourself and are worried about its quality, then it is best to use Grammarly.
This tool has a free version using which you can find and remove all basic errors.
Overall it is a very easy-to-use utility. It can be used online via its website source, or you can also get its add-on version for Google docs or MS Word.
4. Character-Counter.io

This online character counter is another important tool for blog writers. This tool helps writers count the characters, words and even sentences they have written in their drafts.
Counting and managing characters' count is important for bloggers. Char count matters a lot and is considered an important ranking factor by Google.
The main users of this char counter tool are bloggers and writers who have to write Meta's in specific amount of characters.
Creating thin content would affect the credibility of your blog, and in worst-case scenarios, the search engine might even penalize your site.
This content is the type of content that has less than 300 words. Thin content is not engaging or informative for the reader, which is why you need to make sure that you avoid all costs.
The ideal length of a blog post is over 600 to 2500 words. So you have to make sure that the content you write lies under this bracket.
You can write your posts in the input box of this character and word counter tool, it does not only count words, but it also provides you the keyword density, which tells you how many times a specific keyword has been used in the article.
Overall, it is a good online tool for bloggers, who wants to write content with a planned word count limit.
5. Copyscape

This online plagiarism checker is very important for all sorts of bloggers. This tool helps you find duplicate text in your blog posts.
You just have to enter text or the document file in the input box of the tool and hit the 'check plagiarism' button.
The tool would scan and compare your input text with billions of relevant web pages and highlight any duplication found in your draft.
Duplicate content is a killer for SEO and can ruin the authority of your blog site.
If you want to take your blog to the top search results, then you need to make sure that every article you publish is unique and is not even unintentionally similar to another post written on the same topic.
If you are using ideas from your old posts or from a competitor, it is very important that you check your work for similarities.
Also, if you are assigning writing work to a professional writer, it is best to check the drafts delivered by them.
It is important that you ensure that your work is free of plagiarism if you want to get a higher position in the search results of Google!
Conclusion
If you want to become a better blog writer, then it is best that you try all five tools that we have discussed in this post.
All of these tools can be used for free as they are either absolutely free or offer a free version.
By using these tools, you can save time and energy, which is wasted in manual planning, writing, paraphrasing, proofreading, and managing word count. You can easily improve your blogging efforts by using these online tools in 2023 and beyond.